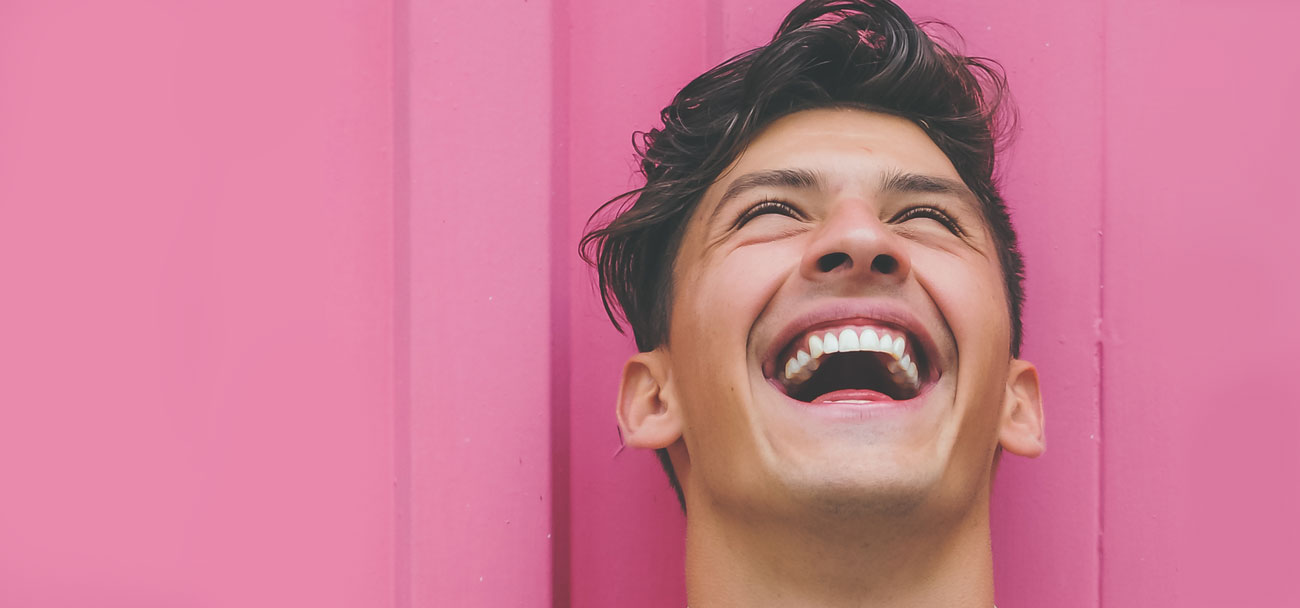 FAQ's
Frequently Asked Questions
I am bald. Can I use Regenix?
Unfortunately, Regenix takes existing hair and makes it cleaner, healthier, thicker and stronger. If you are bald, we cannot grow hair that is not there. In fact, nothing regrows hair, except a procedure like stem cell therapy or PRP.
Is the Regenix Treatment a drug? Are there side effects?
Regenix hair loss treatments and products are drug-free, chemical-free which means no side effects. The ingredients are naturally derived.
Why use Regenix vs. other products?
First off, we are drug and chemical free. Some products on the market can have side effects and and some don't work at all.
In addition, some drug-based products require you to be on them for your entire life because when you stop using them, hair loss can return. With Regenix, most of our clients see results eight to nine months into while in the program.
What types of ingredients are in Regenix's treatments and hair products?
Our ingredients are natural bio-pharmaceuticals - vitamins, minerals and plant extracts from citrus and chamomile to tea tree oil and Aragon. We have thousands of potential combinations, but the formula is tailored to you because no two scalps are alike.
The ingredients in your personalized formal are determined based upon hair samples that you mail us.
Do I need to use Regenix forever to maintain its benefits?
Because Regenix is not a drug, you do not become reliant on the treatments. When you have your desired results, you stay on an easy maintenance program for continued prevention or ween off gradually to keep what you have achieved.
THE STARTER KIT
What is the Regenix Starter Kit to treat hair loss and thinning and what does it come with?
All our clients start with a Starter Kit which is considered Stage 1. The kit comes with:
12 treatments (customized to the questions you answer at checkout)
1 bottle of Shampoo (#1)
1 bottle of Deep Follicle Cleaner (#2)
1 bottle of Essential Scalp Protectant (#3)
Instructions on how to send hair sample
Full hair report from hair microanalysis
The 12 vials will last you one month. The hair therapy products (1-2-3) can last as long as 3 months based on your length of hair. The hair therapy products work in conjunction with your personalized formula.
When you receive your Starter Kit, you will need to mail in your hair samples as Stage 2 begins the next month – so don't delay!
HOW IT WORKS 

How does the program work?
You begin with your Starter Kit and mail in a hair sample (click here if you have not filled out your questionnaire yet). After you receive your analysis results, you will order your Stage 2 formula.
We send you your customized treatments for Stage 2. You will send another hair sample three months later for a progress update.
Here's what happens at every stage:
STAGE 1/MONTH 1: STARTER KIT
MISSION: CLEANSING THE SCALP
You need to properly cleanse your follicle entrances and prepare your scalp follicles to receive your customized treatment in Stage 2.
Here's what's happening in Stage 1.
Tackles key issues like dandruff or dryness (your treatment is customized to address what scalp issues you have from day 1) – your answer at check out will help us choose the right formula.
Increases poor circulation
Improves the overall health of the scalp by encouraging a cell-by-cell exfoliation of dead skin.
Emulsify built-up sebum in the follicle entrances.
STAGE 2/MONTH 2: Customized based on your Hair Report
MISSION: STABILIZE HAIR THINNING
In this stage, we are dealing with acute problems that are causing your hair loss. We neutralize any potential negative genetic factors. It further penetrates the follicle to emulsify the buildup of debris at the
Between Stage 2 and 3, you will send in another hair sample to check in on progress and course correct before heading into Stage 3.
STAGE 3:
MISSION: THICKEN AND STRENGTHEN HAIR
In this final stage, we flood the cleansed follicles with nutrients – customized with your second hair sample - to strengthen the hair root and shaft.
---
How long will the stages take for me?
Everyone is different. Stage 1 is 30 days and the rest is based on your individual hair issues and status. Also, how compliant you are with the program.
Some of our clients move onto Stage 3 in as little as 3 months.
Do you offer a monthly payment plan?
Yes, we offer a monthly payment plan. We also offer groupings of prepaid treatments for immediate savings. Find out a flexible payment program for you.
I see you also sell scalp products. Would a supply of these products work alone to help my hair loss?
Using our products alone will do a great job of cleanings vs. over-the-counter products and leave no chemical residue. If you are dealing with hair thinning or loss, you need a customized solution.
Is the Regenix hair loss treatment covered by insurance?
Unfortunately, insurance companies consider our treatment an elective, and do not cover our services.
What is your return and exchange policy for scalp hygiene products?
All products and vitamin supplements purchased from our website are considered used and cannot he refunded. Refunds on prepaid treatments that have not shipped out as considered on a case-by-case basis.
HAIR ANALYSIS & REPORT
Do you perform the hair micro analysis or send the hair samples to a lab?
All hair analysis is performed at our lab in Los Angeles by trained specialists. In fact, a trained specialist will be assigned to be there for you from day one. You will receive a full report via email including photos of your hair follicle under the microscope.
How long will it take to get my hair report?
Analysis results are usually sent out within 2-3 days via email from your assigned hair specialist.
In your Starter Kit, are instructions on how to send us hair samples. Please send us your samples right away so there is no time lapse in your program. We want you to be ready for Stage 2 at the end of your 30 day Starter Kit.
USING REGENIX WITH OTHER TREATMENTS
Can Regenix hair loss treatments be used while taking medications?
Although Regenix hair loss treatments can be used to eliminate scalp problems while a client is taking medications, certain medications have contra-indications regarding hair and can interfere with the positive results achieved after scalp problems have been treated. If you are using medications, you should make sure to let us know when you fill out questionnaire provided in your Starter Kit.
Can Regenix hair loss treatments be used with other hair care products?
Regenix recommends that only Regenix hair therapy products be used while in the Regenix hair loss Program. The Regenix products, such as our shampoo and scalp cleaners, are designed to be used in conjunction with Regenix hair loss treatments for optimal results.
Can Regenix treatments be used with other hair loss treatments?
Yes. We have a number of clients who participate in the Regenix program while using other options (such as minoxidil or finasteride). These drug-based products may enhance your results, more quickly. If you do see results from using a drug method, please let us know if/when you wish to stop so we can assist you safely so you don't see regression.
Can I use Regenix before a Hair Transplant?
The answer is yes. May of our clients use Regenix prior to a hair transplant to stabilize thinning and strengthen the hair post- transplant for a more natural appearance. Regenix helps to bolster the results of a transplant and insure the investment made in that procedure.
Can you use Regenix hair loss treatments when who are pregnant or breast-feeding?
Regenix hair loss treatments are not drugs, and do not penetrate into the blood stream, so they can be used while pregnant or breast-feeding.
Can Regenix treatments be used during or after chemotherapy?
We generally suggest that an individual wait 6 to 9 months after chemotherapy to see if any hair loss will subside on its own. If it does not, or if hair comes in much weaker than before, then Regenix may be able to help, depending on the underlying circumstances.
Can Regenix hair loss treatments be used if you dye your hair?
Yes. While treating hair thinning, the added benefit of Regenix will help with hair damage, dryness and shedding from harsh chemicals in hair dye or with other processes such as hair styling with heat.
SHIPPING
How long will it take for my order to be processed and shipped?
Orders are usually processed and shipped by the next business day.
Can you safely ship treatments to other countries and what is the cost?
Yes, Regenix safely ships products and treatments all over the world, via UPS and DHL. Shipping rates vary depending on destination, and our website can calculate the exact cost for you before you place an online order. Simply enter a delivery address to calculate shipping cost. For non-online orders, we can provide cost estimates, upon request.
Will I be notified once I placed an online order?
Yes, a confirmation e-mail is sent for every internet order, with the details of your order.
Will I be notified when my online order is shipped?
Yes. Notification and tracking information will be sent by e-mail as soon as your order is shipped.
How long will it take to receive my Regenix treatments?
Delivery time depends on the shipping options you choose when ordering. Within the U.S., orders can take anywhere from 1-4 days to be delivered. Orders orders outside the U.S. can take up to a week.
Privacy
Is the Regenix website secure?
Yes. Our website uses Secure Socket Layers (SSL) High-Grade encryption and is PCI compliant to protect your credit card and all your personal information when placing an order.
Do you resell your clients' email address, and do you spam your clients?
Not at all. We keep your email address and customer information private, and do not resell any customer data of any kind.
Regenix Customer Guarantee and Return Policy:
I used part of my Starter Kit products and hair loss treatments. Can I still return it?
Absolutely. Simply return the unused portion of the Starter Kit within 30 days for a full refund.
How is the 30-day refund period defined?, and when must the Starter Kit be returned by?
The unused portion of the Starter Kit must be returned within 30 days after you received the kit.
What is the correct procedure for returning the Starter Kit? Do I need an RMA number?
No RMA number is necessary. Simply return the unused portion with a note letting us know who you are, and why you were not pleased with the Regenix program.
Will I be notified once you've received back the Starter Kit?
Once Regenix has received the returned Starter Kit, and we have identified your customer information, a refund is immediately issued on the individual's credit card. Depending on your bank, it can take from a few days to a week for the refund to appear on your statement.
What is your return and exchange policy for scalp hygiene products?
All hygiene products and vitamin supplements purchased from our website or removed from the clinic are considered used and cannot he refunded.
Can I talk to someone about my situation?
Phone consultations (or Zoom video chats) are available by appointment, and at no charge. To schedule, simply call 1-310-358-8888 during normal business hours or contact us by email at sales@regenix.com.